design that fits your brand & message
Graphic design Perth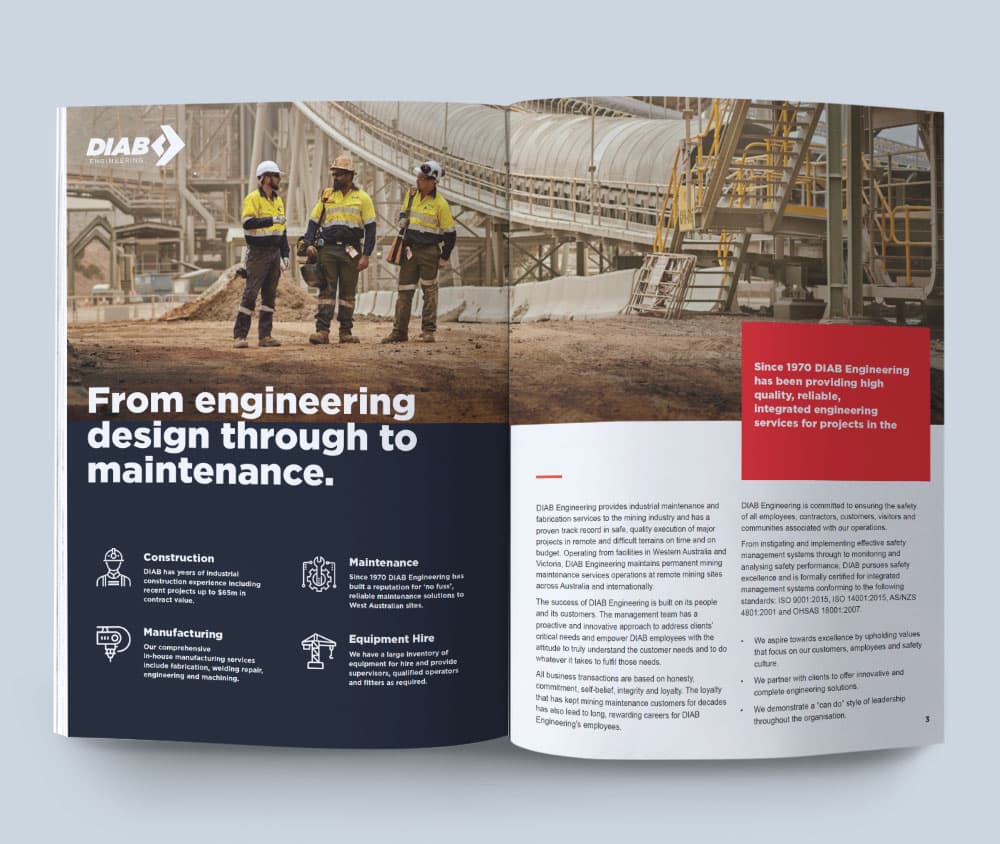 a picture is worth 1000 words
A Perth graphic design agency that works with paper, pen & pixel
From Annual Reports and Capability Statements through to business cards and signage, Start provide a holistic design service that helps brands tell their story across digital and print in a consistent and engaging way.
At Start we create professional, engaging offline and online graphic design material that aligns with your brand, communicates a clear message and engages your audience. With over 40 years combined experience we have the skills and vision to help your business stand out from the crowd. Our Perth based graphic design services builds brands, creates connections and encourages communication through clear layouts, engaging layouts, authentic images and on brand fonts.
We leverage our experience across a broad range of creative disciplines to create and develop effective design strategies that align with our client's vision. We provide a full design service that can both align with your current brand style, and branch off into new creative directions. We have demonstrated experience in creating logos for both corporate and startups, national press advertising, roll up banners, event marketing and posters and promotional brochures and flyers. In summary, we ask 'how can your business be more creative', and we deliver results.
We're an adaptable graphic design team
It's important that your graphic designer can create something that aligns with your vision. By taking the time to meet with you and understand the competitive space you operate in we're able to interpret exactly what you need and translate this into a design solution that works for you!
We work closely with you to understand your exact requirements. Our graphic design styling ranges from clean and corporate through to street art and punk aesthetics. Our experience ranges from designing education brochures and informational booklets through to club night posters and album artwork – nothing is off limits!
Design That Connects
We design cutting edge logos, business cards, brochures and banners for Perth businesses that raise brand awareness.
From Print to Digital
We've created promotional posters for events as diverse as club nights, markets and open days. Discover how we can help promote your business.
Right Design Sells!
Selling or promoting products in store? We've designed in-store promo brochures for some of Perth's most recognised stores.
How we use graphic design to communicate your message
We've quickly become desensitised to the seemingly constant messages and visuals across different media types. Attention spans are shrinking and studies show that we now have a shorter attention span than a goldfish. So it's important to first capture attention, and then keep it. At Start we believe offline and online graphic design plays a huge role in this.
Well designed brochures, business cards and marketing materials make a significant impression on your audience and should not be underestimated. Graphic design should be considered a key element of your presentation, marketing or promotional strategy. At Start we apply design to a wide range of services. From brochures, leaflets, newsletters and print advertising that will connect with your audience through to websites, social media posts, email signatures and email marketing that helps grow your business online, we have the experience and capacity to create what you need.